2020 NECO Timetable
Checkout just released 2020 NECO june/July SSCE examination timetable, though student are still writing thier WAEC but the NECO timetable is already out, please don't be selfish good it is good to share it to any one you know that's is writing NECO examination this year.
All candidates should please share this information and also don't forget to share it to your friends on whats App and other social media.
The examination will be written between 5th of October to 14th of November.
Here are some the the subject
Mathematics
English Language
Physics
Chemistry
Hausa
Civic Education
Biology
Physical Education
Auto Mechanics
Woodwork
Home Management
Foods and Nutrition
Performance Test, Music Technology/Alternative
Aural Music
Oral French
Oral Arabic
Auto Body Repair and Spray Painting
Auto Electrical Work
Auto Mechanical Work
Air Conditioning and Refrigeration
Welding and Fabrication, Engineering Craft Practice
Practical – Electrical Installation & Maintenance Work
Practical – Radio, Television and Electronics Work
Blocklaying, Bricklaying and Concrete Work
Painting and Decoration.
See 2020 NECO Examination Complete Timetable Below: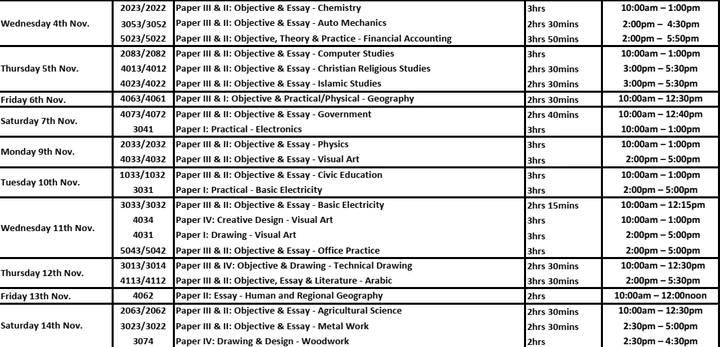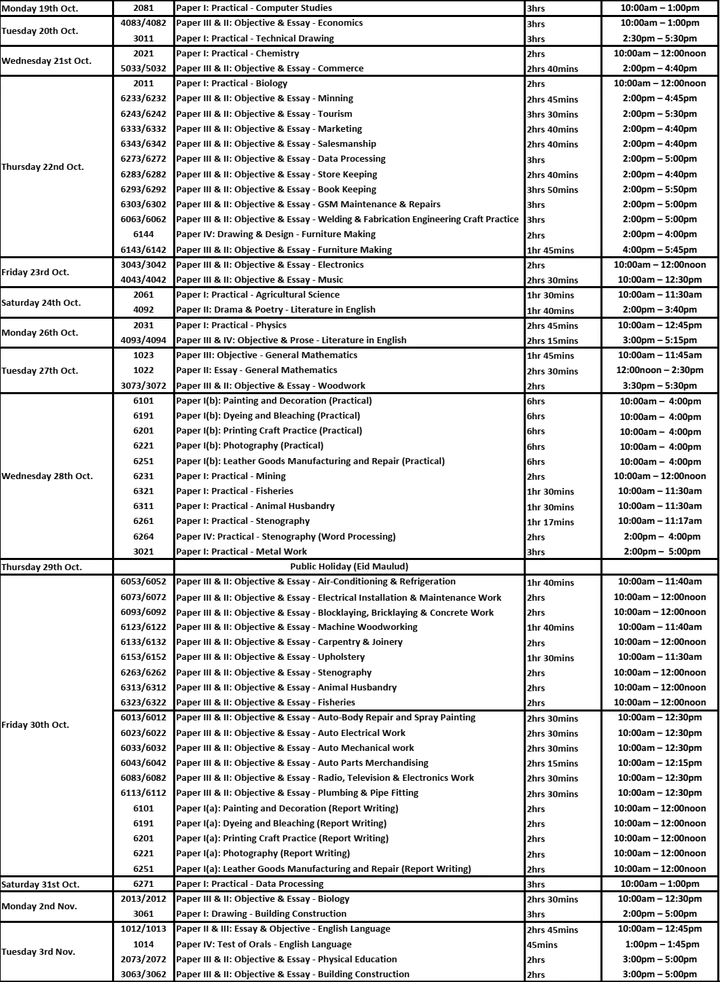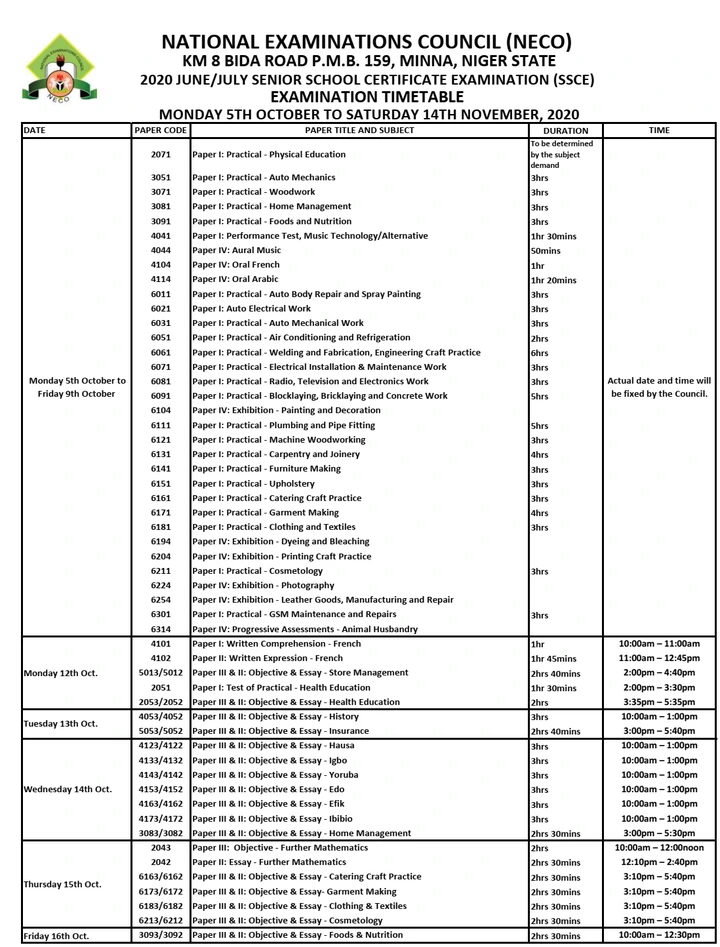 Wishing you guys Best of luck
Remember to Share this with your friends.
Join Our Social Media Community