News & Finance
Remember the 2 year old boy who smoked 40 cigarettes a day? see how he looks now
Remember the 2 year old boy who smoked 40 cigarettes a day? see how he looks now
DO you remember the two-year-old who was addicted to smoking?
Indonesian boy Ardi Rizal shocked the world when his 40 smokes a day habit was revealed seven years ago. Now nine, the young boy has managed to turn his life around.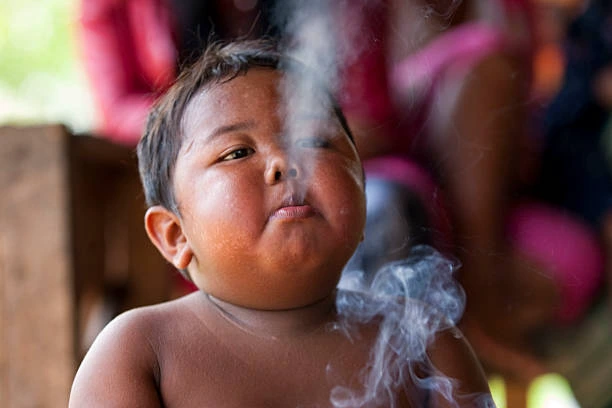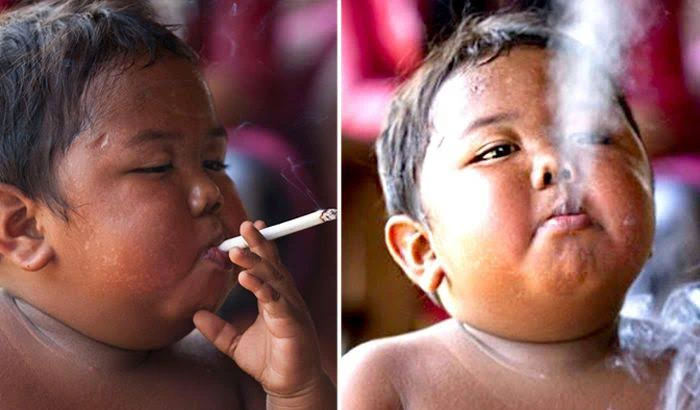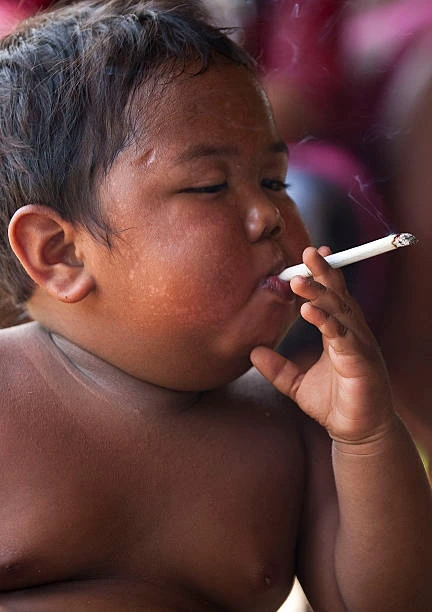 His mother, Diana, 26, said he's totally addicted. If he doesn't get cigarettes, he gets angry and screams and batters his head against the wall. He tells me he feels dizzy and sick.'
Ardi will smoke only one brand and his habit costs his parents £3.78 a day in Musi Banyuasin, in Indonesia's South Sumatra province.
His father was the cause of his addiction by giving him cigarette when he was only 18 months old.
But in spite of this, his fishmonger father Mohammed, 30, said: 'He looks pretty healthy to me. I don't see the problem"
But it has not been without difficulties, with Ardi developing a food addiction when his food weaned him off cigarettes when he was five..
Seven years since the photos emerged of the chain smoking Ardi, he has managed to quit the habit, lose weight and become a "champion" at his primary school.
See how he looks now: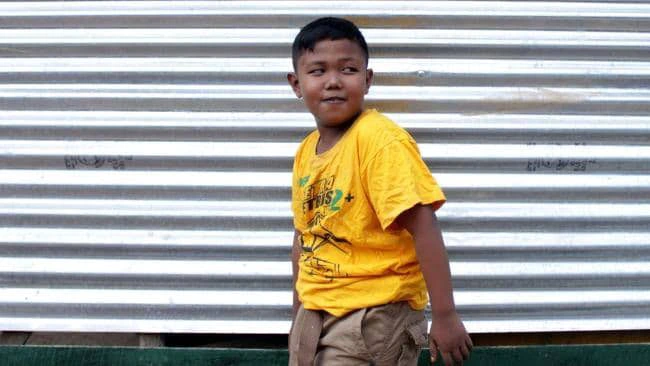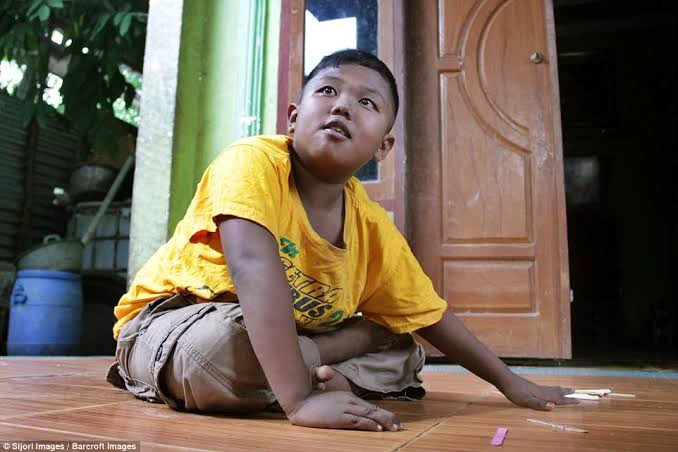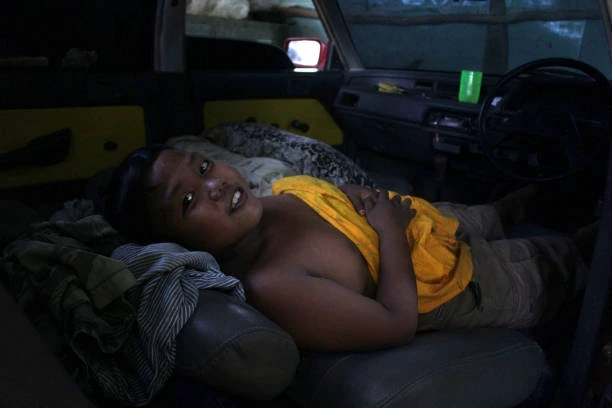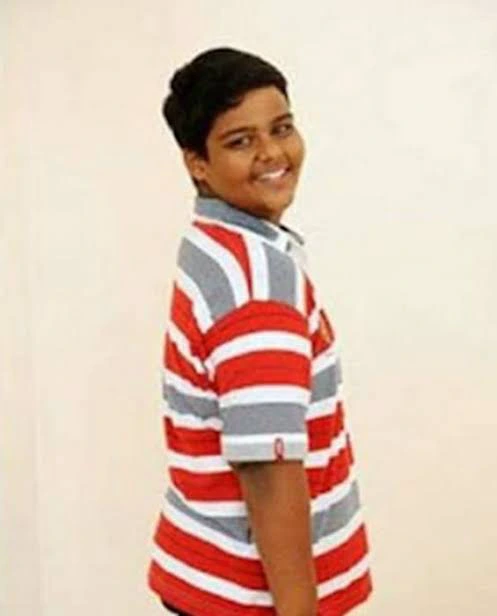 His father almost ruined his life but God saved him. Please, drop a word for boy Ardi in the comments section below.
Join Our Social Media Community