Checkout Dollar To Naira Exchange Rate And Current Price In The Market
As at 28/09/2020 which was yesterday, The exchange rate of Dollar to Naira rate was N383, The current exchange rate means the value that Naira has after the change of both currency at the international market.
Also Read: How to change your ip address in a minute
The exchange rate of US Dollar to Nigeria currency has shoot up again which clearly means Naira is currently loosing its value in the market. As at today 29/09/2020, The exchange rate is N384.96 approximately N385.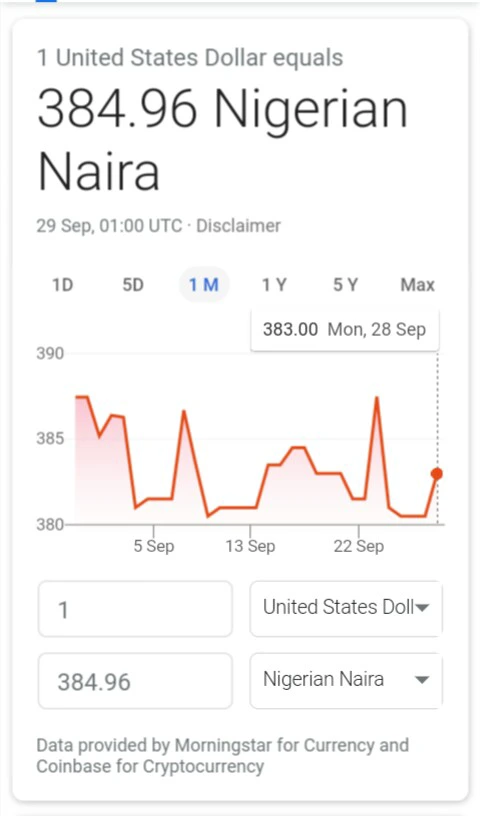 This obviously means that for every 1 dollar you want to exchange you'll be getting 384.96 naira. You'll find illustrative explanation of both currency in different figures. 
1 dollar – 384.96 Naira
10 dollar – 3,849.6 Naira
100 dollar – 38,496 Naira
1000 dollar – 384,960 Naira
10000 dollar – 3,849,600 Naira
100000 dollar – 38,496, 000 Naira
Share your thoughts towards this article and don't forget to stay tuned herebfor more articles like this.
Join Our Social Media Community