See what Kemi Olunloye told Davido' Fiancee Chioma over arrest threat
See what Kemi Olunloye told Davido' Fiancee Chioma as an unending drama between the Controversial journalist Kemi Olunloye and the Popular Nigerian musician, David Adeleke who is better known as Davido has taken a new turn as the self-acclaimed Nigerian best investigative journalist has threatened to unravel some quite shocking oddities about Chioma Avril Rowland, Davido's Fiancee.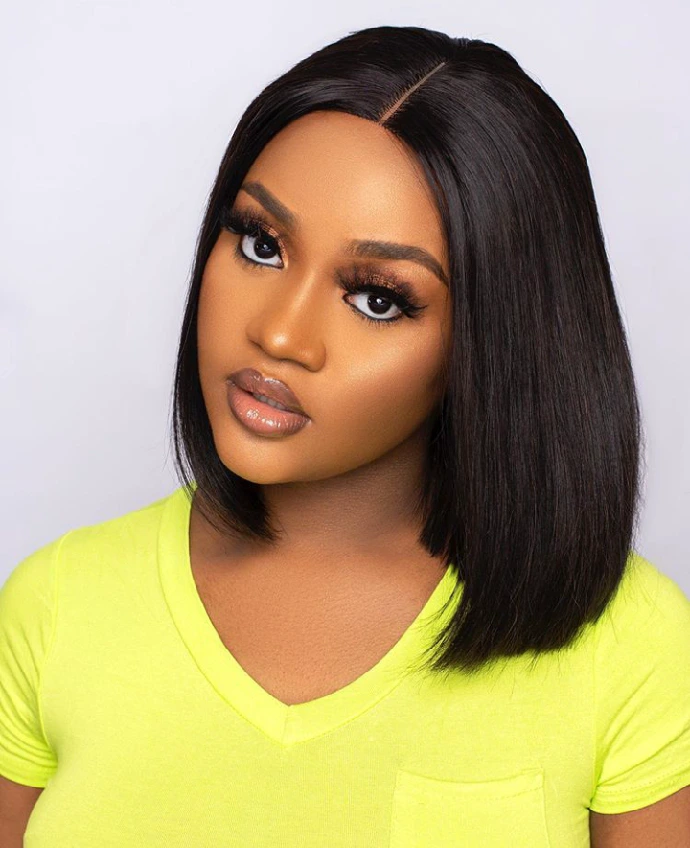 It can be recalled that Davido once hurled insults upon the Celebrated journalist after she went about making continuous inferring innuendoes that his relationship with Chioma has ended over infidelity issues. An insult that made Kemi become bitter towards everything that has to do with Davido.
However, Chef Chioma, Davido's Celebrity girlfriend and Fiancee who has been mute all these while Kemi was busy hurling insults on her and her better partner, Davido recently reacted, saying that if she dares arrests Kemi Olunloyo for verbally abusing her and Davido that people will say that it's unfair, further warning Kemi to be careful.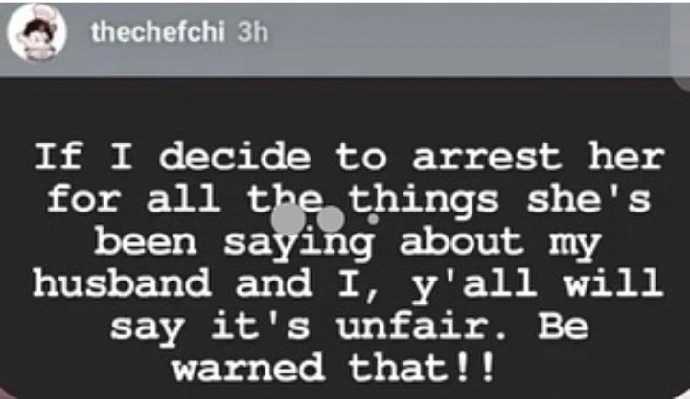 Upon seeing the statement made by Chioma on her Instagram Story, Kemi wasted no time in responding, as she outrightly blasted Chioma calling her a Fake Chef that parades herself as a real one. She further stated that Chioma is allegedly having an affair with Perruzzi and that she will deal with her mercilessly if she dares step on her toes.
Read the Full statement below.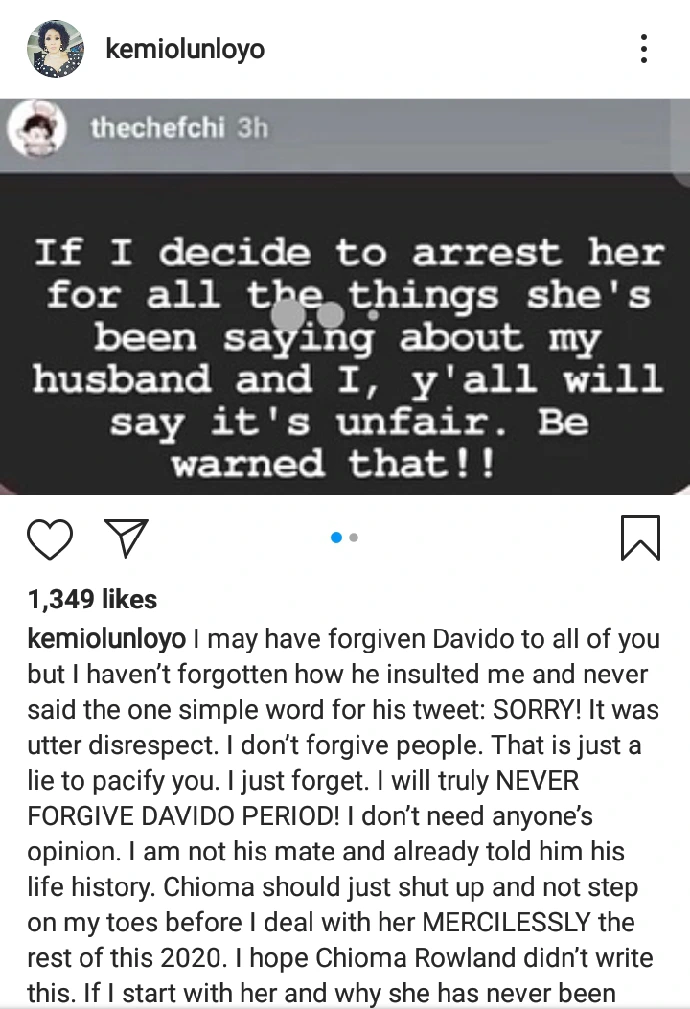 Kemi also asserted that Adeleke's money can't buy Chioma U.S. visas or prevent coronavirus that Chioma should face her failing marriage that she's not her mate.
"You haven't achieved one damm thing in your life", She said.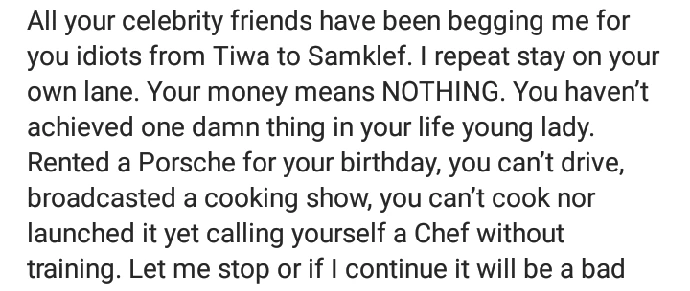 Please share your Opinions on the Comment box.